What is Energy Healing?
Energy healing is found in all ancient cultures throughout the world. It is a non-invasive gentle, holistic therapy that encompasses the whole body, mind, and spirit. Energy healing taps into the universal life force energy that flows through every living thing in the universe which is known as Prana (India), Chi (China) and Mana (Polynesia). an Ki (Japan).
How can Healing help me?
Energy Healing is a gentle, non-invasive technique whereby the practitioner uses his/her hands to clear, energise and balance the human and environmental energy fields thus promoting physical, emotional, mental and spiritual health and healing.
It complements conventional health care and is also used in collaboration with many other approaches to health and healing. The healing energy provides fast, natural and effective relief from an extensive list of ailments including stress, depression, muscle tension, adrenal glands, physical pain (especially back and neck pain), emotional trauma, insomnia and illness.
Reiki and Energy Healing
Reiki which is now a popular form of energetic healing  originated in Japan.  Since everything is made up of energy, all types of healing ultimately involve using this life force energy. The goal of Energy Healing is to restore harmony, energy and balance within the human energy system through usually via the hands either touching or being placed above the body. The energy  flows from the palm chakra's to the client's body or energy field that surrounds the body. There are many different types of Energy Healing and these include, but are not limited to, Reiki, Spiritual Healing and EFT.
Energy healing & Chakra balancing can help with:
Tiredness, or trouble sleeping
Feeling blocked, stuck or procrastinating
Feeling low or depressed in life and have lost the zeal to live
Overwhelmed by stress, fears or other emotions
Being crushed under the stress of performing in your professional and personal life
Suffering from illness on a regular basis
Pessimistic and cannot find the right path
Unfulfilled in activities or relationships
What are Chakra's?
The chakra system is based on a yogic chakra system that recognizes seven distinct "wheels" or "centers" of energy that are perpetually in motion along the human body's spinal column. Each possessing its own colour and vibrational frequency, these wheels are constantly rotating and vibrating. Chakra health is influenced by physical, mental, and emotional health and well-being.
Chakra's can become imbalanced either through too little or too much flow. Sometimes one (or more) of the chakra is blocked the energy does not flow harmoniously through them, or it may wide open, or out of balance in relation to each other or the universal flow. This can result in imbalance that manifests either physically, mentally or emotionally to the area influenced by the chakra.
What Is Chakra Balancing?
A chakra blockage and imbalance in one or several of 7 chakras can initiate mental, emotional, physical and/or spiritual ailments. Practitioners often use vibrational frequencies to restore balance such as, crystals, palm healing, sound, essences, or another form of vibrational medicine. Practitioners are knowledgeable about chakra systems, their function, and the areas they govern. Balancing chakras and healing with the chakra energy system requires a working knowledge of chakras and their functions.  A Chakra balance and healing treatment will assist with physical mental and emotional imbalances.
What can I expect from an Energy Healing session?
We can assess your energy field and chakra system, then apply a remedy to balance the system.  Often using vibrational enhancers, such as crystals, singing bowls and chimes or clearing using smudging or sage may be used during a healing session. Also vibrational remedies such as bach flowers, bush essences, and mandala oils.
Semiprecious and precious stones enhance mental, spiritual and physical healing when placed on points on the body to initiate the release of physical and emotional blockages. It is based on the belief that certain crystals and gems possess a powerful energy that can positively affect imbalances in human energy fields and thus promote health and well-being.
Root Chakra – jasper, garnet, onyx, rubies
Second Chakra (womb) – hematite, moonstone
Third Chakra (solar plexus) – citrine, amber, topaz
Fourth Chakra (heart) – rose quartz, Chinese fluorite
Fifth Chakra (throat) – aquamarine, turquoise
Sixth Chakra (third eye) – sapphire, turquoise, amethyst
Seventh Chakra (crown) – clear quartz or amethyst
The Lotus Centre has practitioners in many forms of Energy Healing, Shamanic practitioners and spiritual counselling. We are based in Brookvale / Manly / Warringah and servicing the Northern beaches area. We can help you to reconnect with yourself, balance your energy and achieve deep lasting healing. 
Learn Reiki Energy Healing
Reiki 1 SUN Sunday 10th January 2021 9.30am – 4.30pm  Book via eventbrite. EARLYBIRD $195 until 21t December 2020
Reiki 2  TBA Sat & Sun 9.30am – 4.30pm 
Level one can help you to tune into your body's own healing mechanisms. Learn to channel healing energy for yourself and others. Reiki training can help you enhance your creative flow of energy  heal yourself, balance your energy chakra's and enhance your intuition.
Reiki 1 Course Outline:
Reiki story and history
Reiki precepts
What is healing?
Gross and subtle anatomy
Channeling the energy
Vibrational therapies
Common effects from healing
Side effects and precautions
What can I expect after a Reiki attunement?
The ability to switch the flow of energy on and off
Exercises to enhance the flow of Reiki
Self healing hand positions
Healing family and friends
Treating children, animals and plants
Keeping up the practice:
Daily practice of Hatsu Rei Ho
Joining a Reiki share group
Self care
Supervision
Reiki level 2
Pre-requisite – Reiki level 1 & 6 -12 months Reiki 1 practice with at least 1 supervision session with Heather
So you feel ready for the next level? 26th & 27th Nov Sat & Sun 9.30am – 4.30pm 
Reiki 2 builds on Reiki 1
Reiki 2 is held over 2 days (weekend) and gives the student a deeper understanding of the Reiki practice in preparartion for healing others. Enhance your Reiki skills, develop spiritual practice and therapeutic understanding to treat others.
Course outline
The first 3 symbols of the Reiki system with explanations of their uses and practice
How to meditate and chant with the symbols to enhance your own self development practice
3 Attunements
Energy chi moving exercices and meditations
Techniques for absent healing and practice
Clearing space
Treating others in a professional manner
Reiki is a personal journey of spiritual self development and practice in the art of healing. Reiki teaches us to balance our own energy and live in harmony as we align with the Universal Life Force.
Includes light refreshments and comprehensive manual
For more info call 02 8007 6380. Places limited to 8. BOOK HERE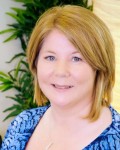 Heather is a Reiki Master, Energy healer and Shamanic healer with over 25 years healing experience. With a background in Nursing (oncology, heamatology, pain clinic and community) Yoga and meditation, mindfulness-based psychotherapy and Hypnotherapy Heather uses an eclectic intuitive apprach to energy healing. For more info contact Heather.
Become a Reiki Master and teacher at level 3
For more information on training dates call Heather on 0405 821880
Heather Cavill Greer is a Reiki Master as well as a qualified and experienced Clinical Hypnotherapist Mindfulness-based Psychotherapist and counsellor based in Freshwater / North manly and servicing the Northern beaches area. Heather will help you make those lasting changes you desire to live your life to its fullest potential.